RIMS has contacts and partnerships around the world due to its many international project activities in >65 countries.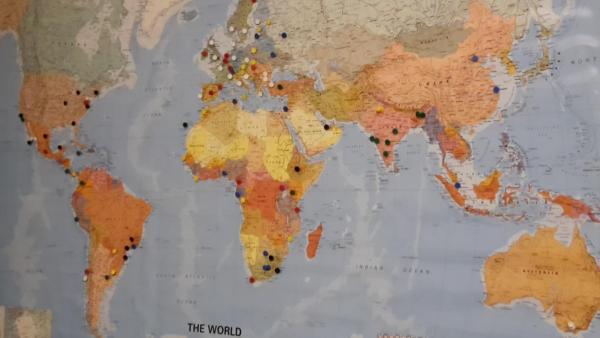 To service its clients even better, RIMS has established close strategic business relationships with Procela Partners Ltd, consultants in Ireland (world specialists in pharma licensing and business development), Allianses (specialist in biotech business development, marketing, value creation), Quality Medicine for All (
QM4A Ltd
) and VAC bvba in Belgium with its subsidiaries in the Netherlands and in the UK.
Beyond this inner circle, whenever necessary, RIMS can draw from the expertise of a global network of consultants with a variety of backgrounds ranging from project management, finance, licensing, private equity, intellectual property and regulatory affairs. Therefore, e.g. for larger projects, complementary expertise and capacity is readily available.
In addition, RIMS has contacts and partnerships around the world through consortia, such as:
EUPLANTCROPP
- a European wide Research Infrastructure platform facilitating analysis of plant extracts and development of new products such as safe Bio-pesticides
To guarantee a steady flow of update information and exchange of a broad range of experiences RIMS is connected to the following national and European expert organisations and networks.